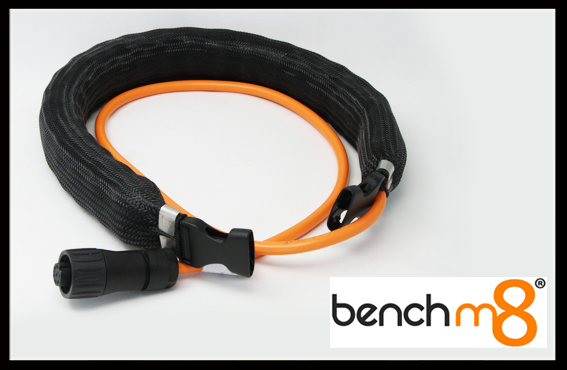 It's a battery. It's a shoulder strap.
The standard benchm8 8550 battery pack is ingeniously built into the shoulder strap of the system. It clips on easily and can be quickly changed when the battery needs charging. The battery is 24V and utilises Nickel Metal Hydride (NiMh) cells. The battery pack has an internal resettable fuse and is weatherproof.
Typical runtime is 2 hours and typical charge time is 1 hour.
Spare batteries are kept in stock.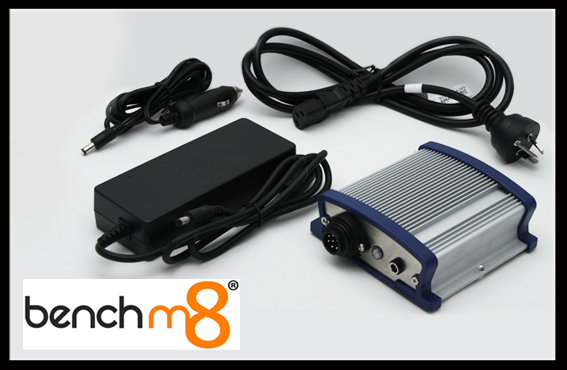 Desktop Charging Kit
This compact, high power charger kit is supplied in the Evaluation Kit and can charge a single battery in an hour.
It comes with an AC/DC power adaptor for use in the office and also a vehicle cigarette lighter adaptor for use in the field. The charger can work with 12V or 24V DC vehicle supplies.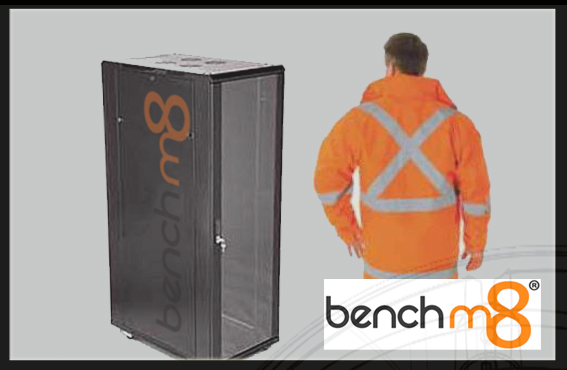 Tower Of Power : Multi-Charge Station
Designed to efficiently charge 4 to 8 batteries at a time, the Tower Of Power allows batteries to be safely stored and charged in the one enclosure.
Each charge point has an independent indicator of battery status.